About us
YDF Valves was established in year 1978, as one of the leading valve manufacturers in China. YDF products are compliance to ASME, ASTM, ANSI, API, GB, BS, JIS, and DIN standard and widely used throughout the world in Oil, Gas, Chemical, Refining, Power Generation, Marine, Pipeline Transmission industrial, and LNG application.
YDF Valves has been present in Malaysia for over 10 years in the supply to Malaysia's End User such as Petronas and MLNG by Jiangsu YDF valve co., LTD office. We see the potential growth of business in Malaysia and established YDF Flow Control (Malaysia) Sdn Bhd in collaboration with Jiangsu YDF valve co., LTD. We uphold the same values and entrepreneur spirit of YDF valves in servicing existing Malaysia's customer as well as building new long term relationships with the local industry.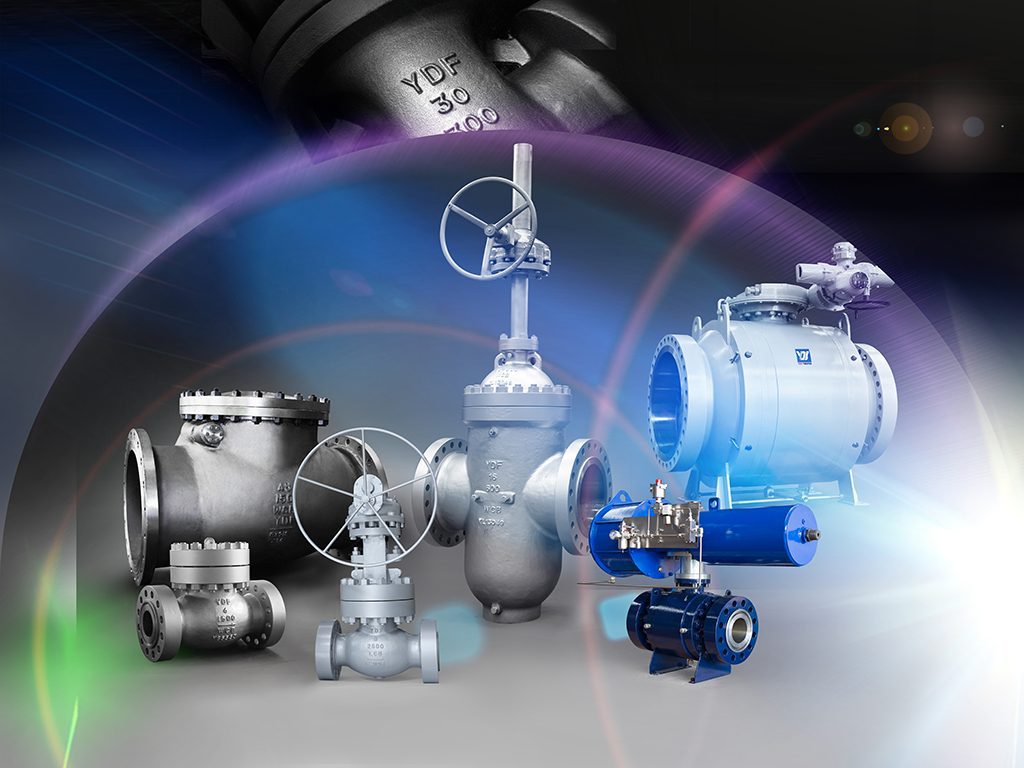 Our Mission
YDF is committed to provide high quality industrial valves, creating competitive advantage for our customers.

Our Vision
Become a leading valve manufacturer with global competitiveness

Values
Respect, Proactive, Ownership, Execution

Entrepreneur Spirit
Innovation, Openness, Collaboration, Sharing, Responsibility
YEAR
ACHIEVEMENT
1978
"Power Station valve" founded
1996
Changed name to "Jiangsu YDF Valve Co., LTD"
2002
Invested in valves assembly plant for gate, globe and check valves production, and established business relationship and cooperation with Crane Group
2004
Invested in second valves assembly plant for ball valves production
2009
Set up head office of business operation,registered trademark in the worldwide , promoted independent line of products and invested in professional valve foundry, in Binhai City of Jiangsu province
2013
Invested in the second foundry for the production of stainless and alloy cast steel
2014
The second foundry begin production in March, the capacity is 15000Ton / Year.
Established YDF Valve(Shanghai) Co., Ltd. Branch in Suzhou
2017
Established YDF Flow Control (Malaysia) Sdn Bhd Sales Office in Malaysia